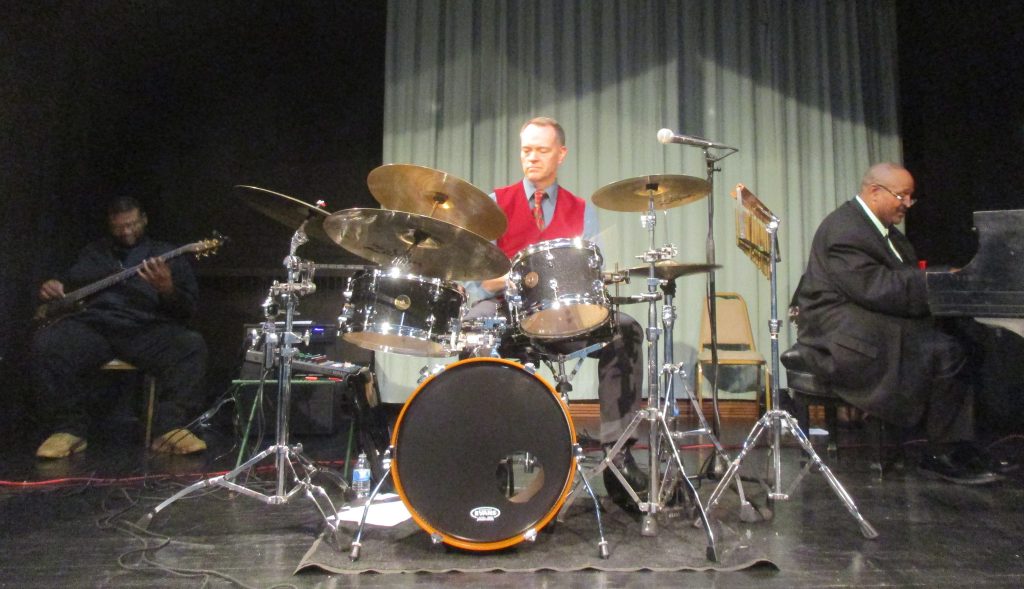 On December 2, 2018, the Mendelssohn Performing Arts Center invited a quintet of talented local musicians to play a special holiday show on the Starr Center stage. "Jazz for the Holidays" comprised a wide assortment of Christmas music arranged for their easy jazz style.
The group included Emily Austin and Dianna Cole as featured vocalists. Tim Austin played drums, Carl Cole played piano, and Andrew Cole was on bass.
The show was recorded in its entirety and will be aired on the December 20th episode of Performance.
Performance airs Sunday nights at 7:00 pm and features complete concerts from local venues, including the various stages of the Mendelssohn Performing Arts Center. If you're interested in finding out when an artist will air on the show, check our Facebook page or sign up for our newsletter.